Why you need a mobile app for your business.
As a business we are sure the question of whether your mind. Do I need a mobile app for my business?
If you have this thought running in your mind, you have to think through your decision. Here are insights to help you make your decision: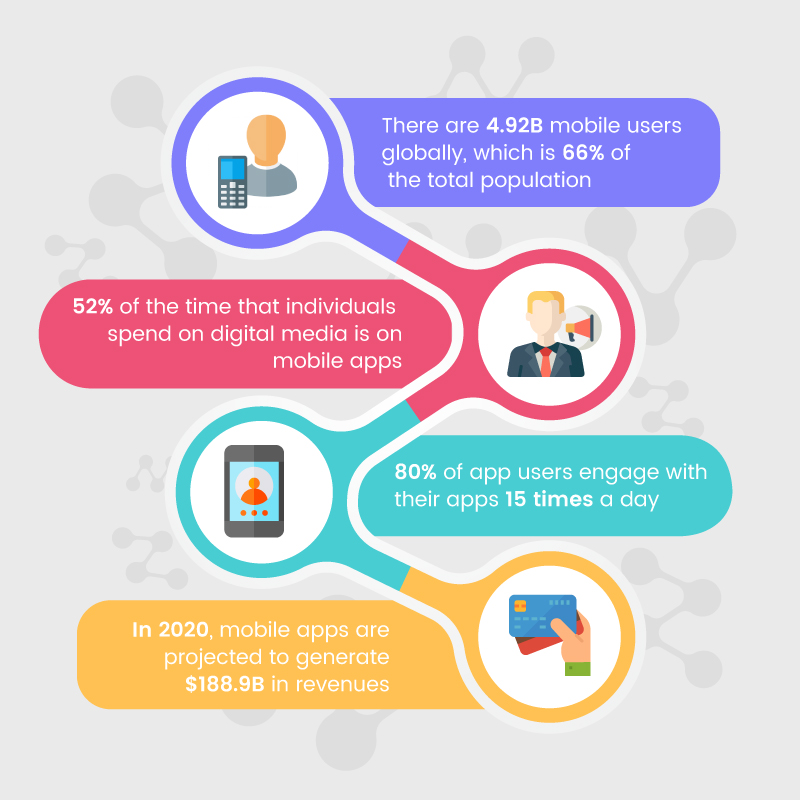 ---
All these stats show the importance of a mobile presence for businesses who want to grow in the coming future. In addition here are a couple of ways in which your business will benefit from a mobile application.
1. Mobile Apps Help You Connect Better With Your Customers
A mobile application improves the customer journey by increasing the customer engagement rate. Also, when you engage your clients, you take them closer to your business which leads to numerous advantages like customer loyalty, profitability and increased sales.


2.Mobile Apps Provide Personalisation to the USERS
By saving users' preferences, shopping carts and wish lists, the businesses can make a user feel that they truly care about them. Users can be notified via push notifications using a mobile app about offers they like or often purchase.


3.Mobile Apps Aid Promotion and Provide Better Customer Support
You can make mobile applications with amazing offers and deals to attract numerous customers to your business. If you like to promote your business and reap the advantages rapidly, you should have a mobile application.


4.Mobile Apps Enhance the Visibility of Your Brand
In today's modern world, mobile applications are the best tools to increase visibility of your brand. The name of your brand and awareness will increase extensively with a mobile application. It works like a billboard.


5.Mobile Apps Build a Stronger Brand
One of the most essential things a mobile application offer to customers is attention to and communication with your brand. And via that regular interaction with your target market, you are always building trust and a stronger brand.


6.Mobile Apps Provide More Value to Your Customers
Business is all about response. You offer a product and the market spends money as per their demand.